Buy and Sell in and around Liverpool Powered by
Hand Reared Baby Quakers.
in Widnes, Cheshire
Advertised by allen, a Preloved member since October 2010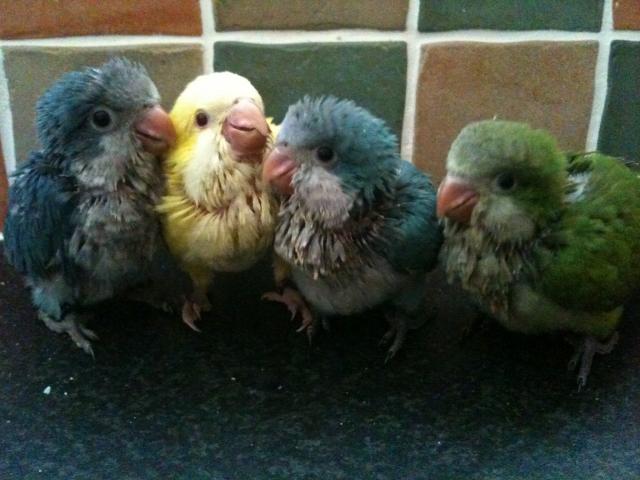 Advert

Details
Item

Price

£250

Breed

Quaker

CITES Article 10

No - this species does not require an Article 10 certificate

Current Age

3 months
Advert

Description

Hand Reared baby Quaker parrots.
Baby's come with.
30 DAYS FREE INSURANCE
Leg Ring
Hatch Certificate
Bird Carrier
Care /Information Pack
a good supply of food
and a lifetime of help and advice from us. Our birds are silly tame and used to household noises and are from a smoke free household.