Buy and Sell in and around Liverpool Powered by
Kieffer Aachen 17.5" GP Saddle. Absolute Bargain £350
in Frodsham, Cheshire
Advertised by Diane, a Preloved member since June 2017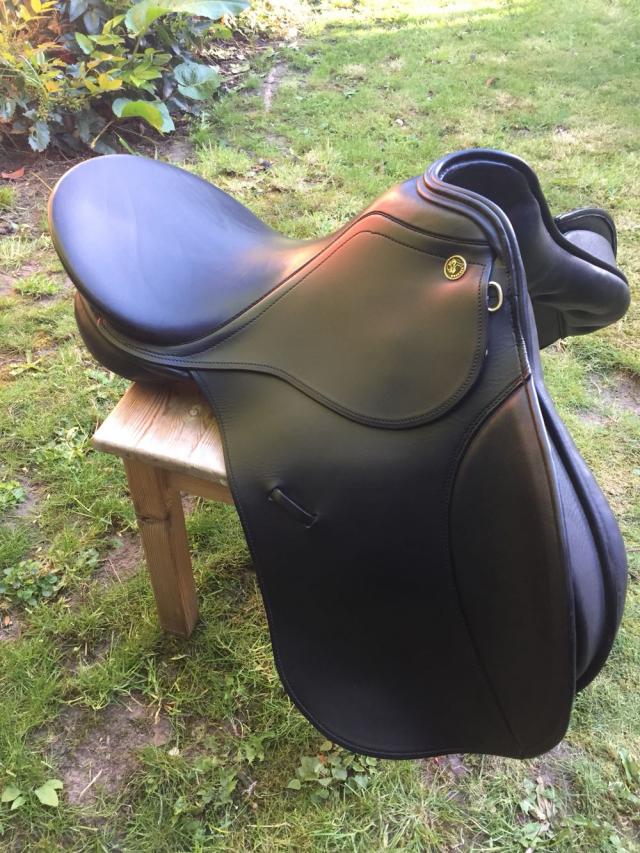 Advert

Details
Item

Price

£350

OVNO

More Details
Advert

Description

This GP Kieffer Aachen 17.5" saddle is great for cross-country, dressage and also when hacking out for longer distances. The versatility of the saddle allows the rider to sit safely and comfortably in this robust saddle.

Only used a few times so the saddle is in immaculate condition, as good as new. Kieffer Aachen GP saddles are currently selling new at around £1500 (1793 Euro's on the Kieffer website). The quality of the leather is absolutely fantastic. A saddle that will last for many years.

D ring to D ring 8 inches.

Don't miss this genuine bargain at £350.00 + postage or collection from Cheshire.